Montserrat, 2019 - ongoing.
Old stamp print and embossing on watercolour paper, 17,5 x 27 cm.
As I focus in particular on discerning and capturing what escapes the senses, I visited Montserrat, in Catalonia, a mountain range with particularly steep rock formations, source of many legends. The Abbey, the Black Madonna, and the mystical mountain are potential backdrops to distance myself from reality, to eliminate time in these new images and procure, through this fresh narrative, the eternal symbolism.
In this place, I like to show a very different world. A world that has strange and transcendent forms like many expressions of the supernatural. Expressing a tension that makes the viewer question their own beliefs, leaving them at the fictional limits of narration, the sole judge in the face of their free will.
Created in Can Serrat Art Residency, El Bruc, Catalonia, Spain.
Particulièrement attachée à discerner et capter ce qui échappe aux sens, je me suis rendue en Catalogne à proximité de Montserrat, un massif montagneux qui présente des formations rocheuses particulièrement escarpées très caractéristiques. L'abbaye, la Vierge noire et la montagne mystique constituent les décors possibles de cette série afin de m'écarter du réel, d'abolir le temps dans ces nouvelles images et d'accéder, au travers de ces légendes, à l'éternité du symbolique.
Dans ce lieu, je m'attache à faire naître un monde à part, à faire ressortir le sacré dans la vie de tous les jours comme autant de manifestations du merveilleux. Il demeure une pesanteur à même de questionner le spectateur par rapport à ses propres croyances, ses doutes, le laissant aux limites fictionnelles de la narration, seul juge face à son libre arbitre.
Crée dans la Résidence d'Artiste Can Serrat, El Bruc, Catalogne, Espagne.

Montserrat, 2019. Fine art prints, various sizes.
Created in Canserrat Artist Residency, Spain.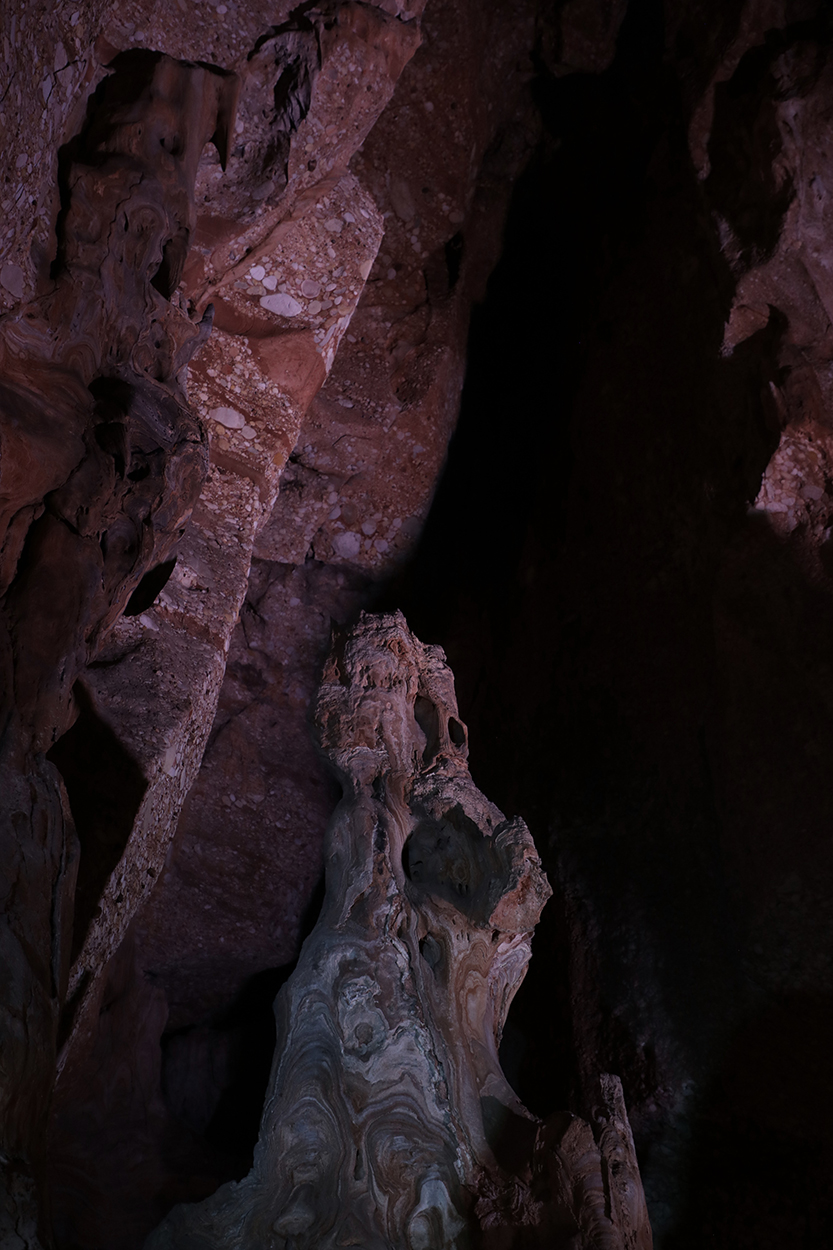 Other works
︎
© Marie Mons / Adagp, Paris 2020. All rights reserved, images and texts.